Universe and collections
luciollle
luciollle offers a strong brand universe, fancy, classy and inspiring.
Our catalog is composed of 11 collections distributed in "Les Essentiels" et "Les Audacieux".
Les Essentiels
Les Essentiels gather 8 collections each with a name of city or place.
In each collection, the original luminaire is systematically declined in 3 models:
suspensions (from 1 to 4 lampshades),
wall lamps (air and tab),
table lamps.
Les Essentiels are perfect for interior design projects. But shopping "favorite" to the unit are also highly recommended!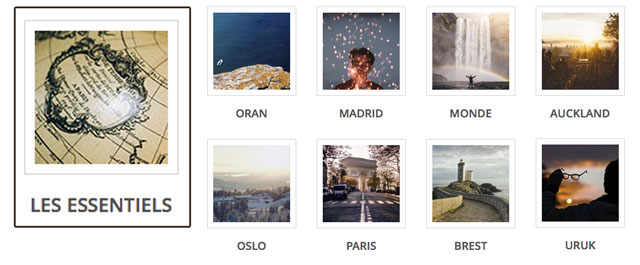 Les Audacieux
Les Audacieux are composed of 3 collections, Terra Incognita, Littoral and Little. The luminaries in these collections come in and out of the luciollle catalog according to the seasons, successes and availability.
Most luminaires Les Audacieux are available in 3 models: Base, Table and Floor (floor lamp 160 cm).
Lampshades
Each luciollle luminaire is equipped with knitted mesh shades, an exclusive luciollle®process. Lampshades Les Essentiels are sold separately if you wish.
You can equip your own lighting with our luciollle lampshades. There are two lampshade models: the "air" (down) and the "tab" (up) which are differentiated by different metal carcasses.

Mailles de lux : tailor-made luciollle
We also offer a tailor-made service of your luminaires.
Need more info?